Golddust Silk Rose Petals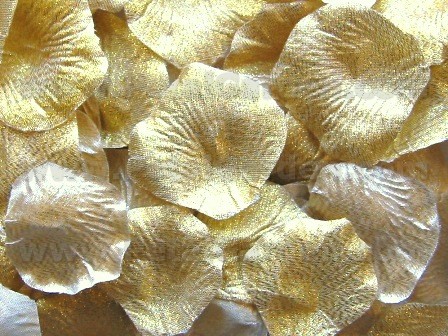 Mix and Match quantity discounts:
10-29 bags, $2.79 each 30-49 bags, $2.59 each 50+ bags only $2.39 each
Our Golddust #466 is a woven gold with a glittery appearance. These are a soft gold on the front with bright gold threads woven in. The back of the petals are a creamy gold. There are no pink or lavender tones to them.
Confused on how much to order? Check out our Quantity Recommendation Page
Other colors to consider: